Fed-Ex Drivers Injured in Cumberland County Crash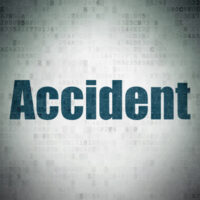 Cumberland County, TN (January 16, 2021) First responders in Cumberland County responded to the scene of an accident on January 16th that occurred on Plateau Road closed to Linder Loop. Law enforcement states that the driver of a FedEx vehicle was traveling west when he lost control of his vehicle as a result of snow and ice on the road. The van then slid into a ditch and turned onto its side. The driver was subsequently transported by ambulance to Cumberland Medical Center for the treatment of non-life threatening injuries.
The Centers for Disease Control and Prevention have found that motor vehicle crashes are the 1st or 2nd leading cause of death in every major industry. Statistics compiled by the agency found that in 2018, 1,276 workers in the United States died in work-related crashes. FedEx as well as UPS and other delivery drivers are susceptible to nearly all of the other factors that cause motor vehicle accidents including reckless driving, failure to obey traffic regulations, operating vehicles while under the influence of alcohol or drugs, and distracted driving.
Obtain the Services of a Skilled Tennessee Accident Attorney                 
When Tennessee car crashes occur, one of the most common emotions that victims experience is uncertain about what they can do to pursue compensation. To make sure that your rights are protected and that you obtain the results you deserve, one of the best things to do in such a situation is to promptly obtain the assistance of a dedicated personal injury. Contact Fox, Farley, Willis & Burnette today to schedule a free case evaluation and so that we can begin fighting for you.
Note: This post was written based on available resources, news stories, and online reports about this incident. As is often the case with fast breaking news, there is always the risk that some details are still being shared and uncovered. Please contact us if you notice any information that should be changed or added. Thanks!