Family of 2-Year-Old Killed in Tennessee Park Files Claim Against the State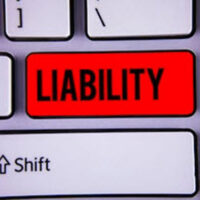 When you take your family out to a Tennessee state park, you expect the area will be maintained in a reasonably safe condition. And if there are any known hazards that could threaten your life, you would also expect state officials to mitigate that risk and provide appropriate warnings. Unfortunately, the reality is often quite different.
The family of two-year-old Steven Pierce learned this painful lesson too late. Pierce and his family went to Cummins Falls State Park in Cookeville on June 9, 2019. When a flash flood tore through the park, it literally ripped the toddler from his father's arms. The child's body was recovered the next day.
Family Seeks $900,000 in Compensation Due to State's Alleged Negligence
Pierce's parents, who live in Kentucky, subsequently initiated legal action against the Tennessee Department of Environment and Conservation (TDEC), the state agency that runs Cummins Falls. Unlike private property owners, who can be sued in Tennessee circuit courts, when pursuing a premises liability claim against the state itself, the victims must instead file a claim with the state treasury's Division of Claims and Risk Management. If the Division rejects a claim, it is then appealed to the Tennessee Claims Commission.
The Pierces filed such a claim on June 28, just a few weeks after their son's death. The claim alleges TDEC was negligent in causing Steven Pierce's death. More specifically, the Pierces allege that TDEC were negligent in opening the park on June 9, given that the Cummins Falls "had been closed for rain the previous two days" and more rain was in the forecast for that day. Indeed, the claim alleges TDEC officials decided to keep the park open even after receiving a call from the National Weather Services that rain was approaching Cummins Falls.
The claim further alleges TDEC failed to install a proper flood warning system at Cummins Falls even after two other people died at the park in 2017 and the state promised to make additional safety improvements. Finally, the claim cited TDEC's policy of not handing out life jackets or other floatation devices at the scene of the flash flooding as further proof of the state's negligence.
The claim seeks total damages of $900,000, which represents $300,000 apiece for Steven Pierce and his parents. Under Tennessee law, total damages for a negligence claim against the state may not exceed $300,000 per person or $1 million per incident.
Speak with a Knoxville Personal Injury Attorney Today
No amount of financial compensation can ever undo the loss of a child. But it is still important to hold state agencies and officials responsible for negligence. If you, or someone in your family, has been seriously injured or killed due to unsafe conditions in a public park and you need advice on what legal steps to take next, contact the offices of Fox, Farley, Willis & Burnette today. Our experienced Knoxville personal injury lawyers are happy to sit down with you and provide a free consultation to discuss your case.
Source:
scribd.com/document/415227291/Pierce-Claims-Commission-Initial-Claim-Form-REDACTED#from_embed
https://www.foxandfarleylaw.com/federal-law-and-the-right-to-compensation-for-loss-of-household-services/