Explosion at construction site injures worker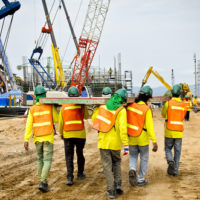 One of the things that makes construction such a potentially hazardous occupation is the fact that workers on job sites are never completely safe no matter what they are doing. Even activities that one would think pose no particular risk can carry concealed dangers. As a recent example, consider what happened during work on a site near the Fort Loudoun Dam, where a worker was injured on the job by an explosion despite the fact that at the time no one was doing any kind of activity that involved explosives. 
As it turns out, explosives had been used in demolition work on the project the day before; apparently, there was enough explosive powder residue left over the next day that when the injured worker was cleaning up on the project that something triggered an explosion. Fortunately, the injuries he incurred were not life-threatening, although they did require hospitalization.
No matter how much training and emphasis is invested in workplace safety, construction projects will always carry the potential for sudden and at least temporarily debilitating injuries to occur. If the worst case scenario happens and a worker suffers harm from a workplace accident, workers' compensation is often available to assist with partial income replacement and to help with medical costs until it is practical to resume work again. Any employee so injured in a work-related accident can also, if need be, count on the assistance of a Tennessee workers' compensation law firm to assist with the preparation and processing of a benefits claim, as well as the resolution of any issues that may arise in connection with it.
Source: WBIR, "Worker injured in explosion at Fort Loudoun Dam project," May 26, 2015