Drunk Driver Causes Crossville Accident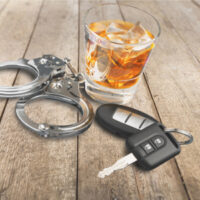 Crossville, TN (October 1, 2020) A man with seven previous DUI convictions in four states was arrested the evening of October 2nd after he caused a car crash on Crossville's Lowe Road due to drunk driving. The driver will remain in custody until his bond is set by a judge. Following the crash, the drunk driver struck a tree with his vehicle and then tried to flee the scene on foot. Law enforcement was fortunately able to detain the man and discovered that he had bloodshot eyes and was slurring his words, which are physical symptoms commonly seen in intoxicated individuals. The driver's pickup truck also contained both empty and full cans of beer. After failing field sobriety tests, the driver refused blood as well as breath tests. The driver was then charged with driving on a revoked license after a DUI conviction, not having insurance, and violating registration laws.
The National Highway Traffic Safety Administration has found that each day in the United States, 30 people die in drunk driving accidents. This equates to one individual dying from drunk driving every 50 minutes. An even larger number of people find their lives changed each year as a result of drunk driving. 
Speak with an Experienced Car Crash Attorney                 
When drunk driving accidents occur, victims often find themselves facing sudden and serious complications including life-changing injuries, lost wages, and large medical bills. While it can be confusing to decide how to best respond following the aftermath of a drunk driving accident, one of the best steps that you can take is to speak with a skilled lawyer. Contact Fox, Farley, Willis & Burnette to schedule a free case evaluation.
Note: This post was written based on available resources, news stories, and online reports about this incident. As is often the case with fast breaking news, there is always the risk that some details are still being shared and uncovered. Please contact us if you notice any information that should be changed or added. Thanks!