Drivers Injured After Sequatchie County Crash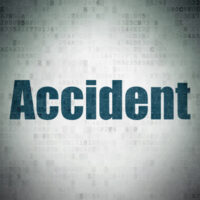 Cagle Mountain, TN (December 14, 2020) Dunlap firefighters and medical workers responded on December 15th to Highway 111/8 at the side of Cagle Mountain in response to a motor vehicle crash. The driver of the sports utility vehicle involved in the accident required extrication from the vehicle and was then transported to a nearby medical facility. A tractor-trailer driver was also treated at the scene of the accident. Due to the crash, Highway 111/8 was temporarily blocked so debris could be removed from the scene. The names of the individuals involved in the crash as well as additional details about how the accident occurred are still pending.
So far in 2020, the Tennessee Department of Safety and Homeland Security reports that Cagle Mountain's Sequatchie County has seen 180 crashes including 2 accidents involving fatalities and 50 involving injuries. This data is current as of October 14, 2020. This number is comparable to how many accidents Sequatchie County sees each year. For example, a decade ago, in 2010, Sequatchie County saw 259 crashes. 
Speak with a Compassionate Tennessee Truck Accident Attorney                 
Tractor trailers are much larger in size and weight than most passenger vehicles. As a result, when collisions occur between tractor trailers and passenger vehicles, life-changing injuries, fatalities, and extensive property damage are common. If you or a loved one is injured in a crash involving a Tennessee tractor trailer, it can be confusing to decide how to respond. One of the best steps that you can take in such a situation is to promptly speak with a knowledgeable attorney. Contact Fox, Farley, Willis & Burnette today to schedule a free case evaluation.
Note: This post was written based on available resources, news stories, and online reports about this incident. As is often the case with fast breaking news, there is always the risk that some details are still being shared and uncovered. Please contact us if you notice any information that should be changed or added. Thanks!