Drivers Arrested for DUI in Cumberland County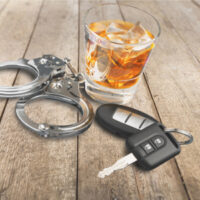 Cumberland County, TN (March 22, 2021) Cumberland County law enforcement recently responded to a vehicle crash that occurred in the area of the 8,000 block of Plateau Road.                 
The report provided by law enforcement states that the intoxicated motorist crossed into the path of an oncoming motorist, which led to the collision. The driver of the recklessly operated vehicle was then stopped by law enforcement and determined to have slurred speech. The driver was also unbalanced while standing and walking. The driver was subsequently arrested for driving under the influence.
The National Highway Traffic Safety Administration has found that every day in the United States approximately 28 people die from drunk driving crashes. Some of the most helpful strategies that you can follow to defend yourself from drunk drivers include maintaining several car lengths from other vehicles on the road, using extra caution when passing through intersections, wearing a seatbelt, and avoiding driving late at night and on holidays whenever possible.
Obtain the Services of a Dedicated Tennessee Personal Injury Lawyer                 
As the victim of a Tennessee car crash, you have rights. One of these rights includes the ability to hold the person who caused your crash responsible for the resulting damage. You also have the right to an attorney who can help you pursue compensation. Do not hesitate to contact Fox, Farley, Willis & Burnette to speak with an attorney who will remain committed to fighting for the results that you deserve.
Note: This post was written based on available resources, news stories, and online reports about this incident. As is often the case with fast breaking news, there is always the risk that some details are still being shared and uncovered. Please contact us if you notice any information that should be changed or added. Thanks!