Driver Narrowly Avoids Injury Following Interstate 40 Crash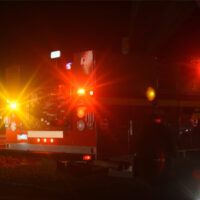 Loudon County, TN (January 25, 2021) A motorist narrowly avoided injury following a car crash that occurred on Interstate 40 in Loudon County on January 25th. The Tennessee Highway Patrol reports that the driver of a Chevy Sonic was traveling east at the 364 mile marker in the left lane when she approached a dump truck parked in the same lane with warning signs indicating an upcoming closure. The Sonic driver then struck the trailer, lost control, and collided with a guard rail. Because the Tennessee Department of Transportation had several road signs as well as an electronic billboard stating that the left lane was closed, the Sonic driver was charged with failure to exercise due care.
One of the most common reasons why drivers end up failing to exercise due care is distracted driving. The Centers for Disease Control and Prevention have found that in 2018, more than 2,800 individuals in the United States were killed and approximately 400,000 individuals were injured in crashes involving a distracted driver. One of the best ways for drivers to avoid ending up in distracted driving accidents is to remove potential distractions before operating a motor vehicle. 
Do Not Hesitate to Obtain the Assistance of an Experienced Attorney                 
Each day in Tennessee, accidents occur as a result of reckless driving as well as drivers who fail to exercise due care. Contact Fox, Farley, Willis & Burnette and during a free case evaluation our attorneys can review your available options to pursue compensation.
Note: This post was written based on available resources, news stories, and online reports about this incident. As is often the case with fast breaking news, there is always the risk that some details are still being shared and uncovered. Please contact us if you notice any information that should be changed or added. Thanks!