Driver Injured in Roane County Crash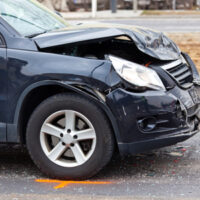 Roane County, TN (December 26, 2020) Law enforcement responded to a vehicle crash in Roane County on the night of December 26th. A report provided by law enforcement states that the driver of a GMC Yukon was traveling south on River Road close to Grigsby Hollow Road when he lost control of his vehicle and left the road. The vehicle then went down an embankment and collided with a tree. The GMC's driver was later treated for injuries that he incurred in the crash.
A 2010 Forbes article, citing data culled from the Fatality Analysis Reporting System compiled by the National Highway Traffic Safety Administration, found that 70% of all deadly single vehicle crashes involve off-road crashes. Fortunately, several safety strategies can help to avoid these accidents. One of the best steps that a person can take is to proceed slowly and cautiously while navigating both turns as well as straight roads. Similarly, it is a good idea to make sure that your vehicle is properly maintained and receives routine inspection, even during the COVID-19 pandemic. 
Speak with an Experienced Tennessee Car Crash Attorney                 
If you or a loved one is injured in a Tennessee car crash, there are several things you can do that greatly help the outcome of your case. One helpful step is to obtain the assistance of an experienced accident lawyer who will remain dedicated to fighting for the best possible outcome for you. Contact Fox, Farley, Willis & Burnette today to schedule a free case evaluation.
Note: This post was written based on available resources, news stories, and online reports about this incident. As is often the case with fast breaking news, there is always the risk that some details are still being shared and uncovered. Please contact us if you notice any information that should be changed or added. Thanks!