Driver Injured in Cumberland County Accident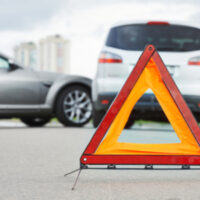 Cumberland County, TN (September 8, 2020) A single vehicle accident occurred on the afternoon of September 8th close to Clear Creek Road and left the driver injured. Law enforcement states that the driver experienced a medical condition while operating a Hyundai Sonata. Due to the sudden onset of the medical condition, the driver lost control of her vehicle, which then left the road and rolled over. As a result of the accident, the driver was transported to a nearby hospital for treatment of her injuries.
While there are many medical conditions that can result in sudden car crashes, a report issued by the National Highway Traffic Safety Administration found that 84% of these accidents involved blackouts, seizures, or diabetic reactions.
How to Avoid Sudden Medical Emergency Accidents
If you notice another motor vehicle approaching yours in a head-on direct, remember there are some critical steps that you can take to avoid colliding with an out of control vehicle. This includes:
Slow down if you notice another vehicle headed towards you in a reckless or erratic manner
Sound your horn and switch your lights, in the hopes that this catches the other driver's attention
Look for a shoulder of road or if necessary, a ditch. Even though it might seem undesirable, a ditch is preferable to a collision.
Speak with a Knowledgeable Crash Attorney 
If you or a loved one has been injured as a result of another driver's sudden medical emergency, remember you have the right to pursue compensation. Contact Fox, Farley, Willis & Burnette today to schedule a free case evaluation.
Note: This post was written based on available resources, news stories, and online reports about this incident. As is often the case with fast breaking news, there is always the risk that some details are still being shared and uncovered. Please contact us if you notice any information that should be changed or added. Thanks!