Driver in Sevier County Charged with DUI and Vehicular Assault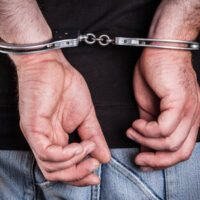 Sevier County, TN (February 3, 2021) A man in Pigeon Forge currently faces 11 charges following a February 3rd crash that occurred on Boyd's Creek Highway in Sevier County that injured three people. The driver involved in the crash was charged with vehicular assault, reckless endangerment, possession of a firearm as a convicted felon, driving an unregistered vehicle, driving under the influence, possession of drug paraphernalia, failure to wear a seat belt, failure to yield right of way, and violation of the state's financial responsibility law.
The driver's passenger has also been charged with identity theft as well as possession of a prohibited short-barrel shotgun. The accident report provided by law enforcement states that the driver was operating a Nissan Altima and traveling through the intersection of North Rogers Road and Boyd's Creek Highway when he failed to yield the right of way and entered the westbound lane of Boyd's Creek. The Altima then struck a Honda Pilot. The Altima's driver as well as the passenger were seriously injured in the crash. The Nissan's driver received only minor injuries.
The National Highway Traffic Safety Administration reports that each day in the United States, approximately 30 individuals in the country die in drunk-driving crashes. 
Speak with an Experienced Tennessee Car Crash Attorney                 
If a driver who was under the influence of alcohol or drugs caused your car crash, you can suddenly find yourself facing countless complications that make it difficult to return to how life was before the crash. If you or a loved one needs the assistance of an experienced accident who will remain committed to fighting for the results you deserve, do not hesitate to contact Fox, Farley, Willis & Burnette today.
Note: This post was written based on available resources, news stories, and online reports about this incident. As is often the case with fast breaking news, there is always the risk that some details are still being shared and uncovered. Please contact us if you notice any information that should be changed or added. Thanks!