Driver Charged with DUI After Cumberland County Crash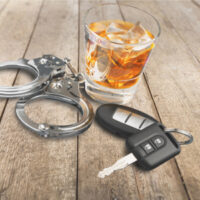 Cumberland County, TN (November 7, 2020) The Tennessee Highway Patrol responded to an accident on November 7th that occurred close to the Homestead Tower in Cumberland County early in the morning of November 7th. An investigation report reveals that the driver of a Chevy Trailblazer was traveling west on Highway 68 and attempted a left turn onto Highway 127 South. Instead of turning safely, the vehicle entered the grass, collided with a utility pole, and ran up an embankment. The driver was later charged with both driving under the influence and reckless driving. Law enforcement also states that the driver of the Trailblazer was injured in the crash.
The National Highway Traffic Safety Administration reports that each day in the United States, approximately 30 individuals die as the result of drunk driving. While these deaths have fallen substantially over the last three decades, drunk driving still claims one life in the United States every 50 minutes. Unfortunately, it isn't enough for drivers to simply try to avoid drunk drivers. Instead, to downplay the risk of being seriously injured in drunk driving accidents, motorists should remember to wear their seatbelts, keep a safe distance from other vehicles on the road, limit driving at nights and on weekends, and never combine alcohol or drug usage with operation of a motor vehicle. 
Speak with a Tennessee Car Crash Lawyer
When Tennessee car crashes occur due to DUI or other types of reckless behavior, the results are often devastating. As a victim, it is important to remember that you have a right to pursue compensation. Do not hesitate to schedule a free case evaluation with Fox, Farley, Willis & Burnette so that we can discuss your available options to pursue compensation.
Note: This post was written based on available resources, news stories, and online reports about this incident. As is often the case with fast breaking news, there is always the risk that some details are still being shared and uncovered. Please contact us if you notice any information that should be changed or added. Thanks!