Driver Charged Following Cumberland County DUI Accident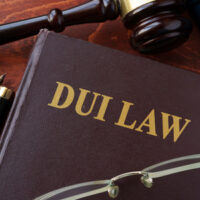 Cumberland County, TN (August 27, 2020) Law enforcement in Cumberland county responded to an accident on August 27th that involved a single vehicle accident in the area between Highway 70 West and Pomona Road. Officers arrived at the scene of the accident to discover a Chevy truck had traveled over an embankment. A field sobriety test was administered to the driver, but she failed this test and as a result was later charged with driving under the influence and transported to jail.
The National Highway Traffic Safety Administration has found that in 2018 there were 10,511 fatalities caused by drunk driving. An even larger number of people end up facing life-changing injuries as a result of drunk drivers.
Tips on Avoiding Drunk Driving 
Fortunately, there are some helpful strategies that Tennessee drivers can take to avoid having their lives impacted by a drunk driving accident:
Always remember to wear your seat belt. While there might be little you can do to avoid drunk drivers, seat belts substantially reduce your risk of serious injuries.
Remain a cautious distance away from other vehicles on the road. If you notice any of these vehicles swerving or speeding up and slowing down suddenly, do not hesitate to call 911.
Many drunk driving accidents occur when intoxicated motorists fail to either stop or follow traffic signals intersections. As a result, drivers should make sure to remain cautious and proceed slowly when passing through intersections.
Speak with a Knowledgeable Tennessee Car Accident Attorney 
No matter the reason behind your car accident, if you or your loved one has been impacted by someone else's carelessness while driving, it can help to speak with an experienced attorney. Contact Fox, Farley, Willis & Burnette today to schedule a free case evaluation.
Note: This post was written based on available resources, news stories, and online reports about this incident. As is often the case with fast breaking news, there is always the risk that some details are still being shared and uncovered. Please contact us if you notice any information that should be changed or added. Thanks!