Driver Avoids Injury in Highway 70 East Crash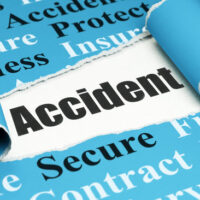 Crossville, TN (December 23, 2020) Crossville law enforcement and medical workers responded to an accident that occurred at the corner of Highway 70 East and Dogwood Avenue on December 23rd. Law enforcement reports that the driver of a Chevy Impala was traveling on Dogwood and came to a stop at the intersection then pulled into the path of an oncoming BMW. The resulting impact pushed the BMW into a telephone pole. Fortunately, no injuries were reported. The extent of the property damage caused by the crash remains uncertain.
Analysis reveals that each year in the United States, more than 1,000 fatalities occur due to collisions with utility poles. Additionally, 40% of utility pole crashes result in a non-fatal injury. Unfortunately, with more than 88 million utility poles lining roads in the United States, there is no quick or easy option to remedy all potentially dangerous poles. Remember, if you are in a collision involving a utility pole, sometimes it is a safer idea to remain in your vehicle until law enforcement arrives than it is to step out of the vehicle. This is because utility poles can sometimes remain charged after a crash.
Speak with a Compassionate Tennessee Car Crash Attorney                 
Due to the force involved, head-on collisions often result in significant property damage and life-changing injuries. If someone else is responsible for causing your head-on accident, you should not hesitate to assert your rights as an accident victim. One of these rights includes the ability to pursue compensation. Schedule a free case evaluation with an attorney at Fox, Farley, Willis & Burnette today so we can begin fighting for the results you deserve.
Note: This post was written based on available resources, news stories, and online reports about this incident. As is often the case with fast breaking news, there is always the risk that some details are still being shared and uncovered. Please contact us if you notice any information that should be changed or added. Thanks!