Driver Avoids Injury Following Crash in Cumberland County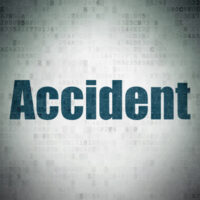 Cumberland County, TN (March 22, 2021) Medical workers and law enforcement in Cumberland County responded to a car crash on March 22nd that occurred on the 1500 block of Jim Garrett Road close to Kanes Road.
The report provided by law enforcement states that the driver lost control while navigating a curve, entered a ditch, then collided with both a fence and a tree. The impact of the resulting collision caused the vehicle to flip over before it came to a stop on its top in partially both lanes of traffic. Fortunately, the driver was restrained at the time of the crash and was able to escape injury. An investigation into the crash is still being performed, but people are advised to exercise caution while passing through the area.
The Centers for Disease Control and Prevention have found that seat belts substantially reduce injuries and fatalities associated with car crashes. Seat belts saved approximately 15,000 lives in 2017 and helped a much larger group of people avoid injuries. 
Speak with a Knowledgeable Tennessee Car Crash Attorney                
If you or a loved one has been involved in a Tennessee car crash, you can suddenly find yourself facing countless complications following a car crash. One of the best ways to respond in such a situation is to promptly speak with a knowledgeable car crash attorney. Do not hesitate to contact Fox, Farley, Willis & Burnette today. During a free case evaluation, we will discuss your available options to pursue compensation.
Note: This post was written based on available resources, news stories, and online reports about this incident. As is often the case with fast breaking news, there is always the risk that some details are still being shared and uncovered. Please contact us if you notice any information that should be changed or added. Thanks!