Driver Arrested for DUI on Interstate 40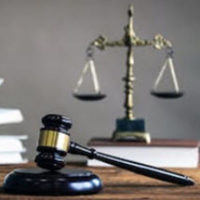 Knoxville, TN (February 19, 2021) A driver was arrested for driving under the influence after crashing on Interstate 40 West on the night of January 19th. Law enforcement reports that the driver struck a guardrail on the highway, which caused the vehicle to flip onto its hood. Police responded to the crash around 11:25 at night just before the Interstate 640 East ramp. Besides the driver, a passenger was in the car at the time of the accident and was sent to the University of Tennessee Medical Center for possible injuries. A detailed accident investigation of the crash is pending and it remains uncertain what caused the driver to lose control of his vehicle.
The National Highway Traffic Safety Administration has found that each day in the United States approximately 30 individuals die in drunk-driving crashes. While these deaths have fallen by a third in the last three decades, drunk driving still results in more than 10,000 lost lives annually.
Speak with a Compassionate Tennessee Accident Attorney                 
If you or a loved one has been impacted by a drunk driving crash, you can find yourself suddenly facing countless obstacles that make it difficult to return to how life was before the crash. As an accident victim, however, you have a right to pursue compensation from the party who caused your crash and an experienced personal injury lawyer can help you do so. Do not hesitate to contact Fox, Farley, Willis & Burnette today to schedule a free case evaluation.
Note: This post was written based on available resources, news stories, and online reports about this incident. As is often the case with fast breaking news, there is always the risk that some details are still being shared and uncovered. Please contact us if you notice any information that should be changed or added. Thanks!