Driver Arrested Following Vehicle Crash in Cumberland County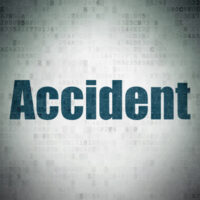 Cumberland County, TN (March 2, 2021) Cumberland County law enforcement responded to a car crash on the afternoon of March 2nd on the 300 block of Taylor's Chapel Road. Law enforcement arrived at the scene and smelled the odor of alcohol coming from the driver. After the driver participated in and failed a field sobriety test, the driver was charged with driving under the influence as well as driving on a revoked or suspended license.
Cumberland County saw 1,260 car crashes in 2020 including 939 accidents that resulted in property damage, 301 accidents that resulted in injuries, and 20 crashes involving fatalities. Fortunately, Tennessee drivers can follow some critical steps to avoid being struck by a drunk driver. Some of these steps include avoiding night driving whenever possible, sticking to the right side of the road, never assuming that another driver will behave in a certain way, avoiding rural highways, and not tolerating any friends who decide to drink alcohol or take drugs and get behind the wheel of a motor vehicle.
Speak with a Compassionate Tennessee Accident Attorney Today
When Tennessee car crashes occur, one of the best things that victims can do is to immediately obtain the assistance of an experienced accident attorney. Do not hesitate to contact Fox, Farley, Willis & Burnette today so that we can begin fighting to make sure that your case concludes in the best manner possible. We understand the challenges often faced by accident victims and fight for the results they deserve.
Note: This post was written based on available resources, news stories, and online reports about this incident. As is often the case with fast breaking news, there is always the risk that some details are still being shared and uncovered. Please contact us if you notice any information that should be changed or added. Thanks!