Driver Arrested After Cumberland County DUI Accident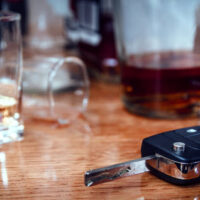 Cumberland County, TN (March 17, 2020) – Law enforcement in Cumberland County recently responded to an accident that occurred on Genesis Road. The accident report states that the driver looked down on his cell phone to determine how to best reach his destination when he ended up in a collision. Law enforcement later told the man that there is a law prohibiting the use of a hand held cell phone while operating a motor vehicle in Tennessee and discovered that the man smelled of alcohol. The man was later charged with driving under the influence after he failed a sobriety test. As a result of this charge, the man was taken to jail. 
The Danger of Tennessee Drunk Driving Accidents 
Based on data compiled by the Tennessee Department of Safety and Homeland Security, drunk driving accidents are seeing a substantial decrease. While there were 6,984 drunk driving accidents in 2009, there were 5,668 accidents involving drunk drivers in 2019. Some of the most common types of accidents caused by drunk drivers include head-on collisions, rear-end collisions, pedestrian accidents, and wrong way collisions. Some of the best ways to avoid drunk driving accidents include maintaining a generous distance from other vehicles, exercising the highest caution possible when passing through intersections, and limiting late night driving. 
Talk to a Skilled Tennessee Car Accident Lawyer 
The victims of Tennessee DUI accidents often discover their lives are changed. If you or your loved ones are the victims of a drunk driving accident, a compassionate accident attorney can help. Contact Fox, Farley, Willis & Burnette today to schedule a free case evaluation.
Note: This post was written based on available resources, news stories, and online reports about this incident. As is often the case with fast breaking news, there is always the risk that some details are still being shared and uncovered. Please contact us if you notice any information that should be changed or added. Thanks!