Don't Make These Mistakes When Settling Your Personal Injury Case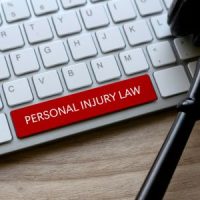 At some point, if your personal injury case goes right, the other side will make an offer to settle or resolve your case. When and if they do, you may think the case is over. You're close—it is almost over. But there are still problems that can happen—in fact, many personal injury victims find themselves with issues, because they overlook some of the common problems that can happen in settlement agreements.
The Settlement Agreement
If you settle your case, the other side won't just give you money. They are going to want you to sign an agreement that you are settling your case (and dismissing your lawsuit against them). However, often, the settlement agreement that they want you to sign contains much more than that. It is often littered with legal terms that are there to make things worse for you, and better for them.
It should be noted that these are problems that commonly happen to people who are not represented by an attorney, or who are represented by an attorney who may not be familiar with personal injury cases. In good, competent legal hands, you shouldn't have to worry about any of these things, but it's worth looking at how things can go wrong in a settlement agreement.
Here are common things that defendants try to put in settlement agreements that could cause problems for you in the future:
Confidentiality – The other side may require that you sign a confidentiality agreement, promising to keep everything about the case and the settlement, totally secret. Some people are OK with this—but many confidentiality clauses go way beyond what is fair. Some restrict you from saying anything bad about the defendant, in any context. They can restrict your freedom of speech, and have huge penalties should you violate the confidentiality clauses
Overly broad releases – Yes, you would expect that in return for settlement money you may be expected to release the defendant from liability. But does that mean you agree to release the defendant, all of its partners, parent companies, companies it does business with, affiliates, officers or employees? In many cases, they try to get you to release way more people or companies than you should release.
Future claims – Some releases want you to release them from anything that would happen in the future. This is a very bad idea; you have no idea what's going to happen in the future.
Indemnification – If the Defendant is not supposed to pay you, or if the Defendant can get in trouble or get sued by someone else for settling your case, should you have to protect them, or pay what they owe to someone else? Of course not. But that's what an indemnification clause actually requires that you do.
Call the Clinton personal injury lawyers at Fox Farley Willis & Burnette, PLLC, today to make sure that your personal injury case is handled correctly from start to finish.
Sources:
law.cornell.edu/wex/indemnify
contractscounsel.com/t/us/settlement-and-release-agreement#:~:text=FREE%20PROJECT%20POSTING-,What%20is%20a%20Settlement%20And%20Release%20Agreement%3F,liabilities%2C%20charges%2C%20or%20claims