Death and Injuries Occur after Charleston Industrial Plant Accident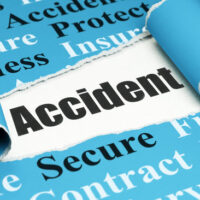 Charleston, TN (November 13, 2020) One worker at the Wacker Polysilicon Plant in Charleston died following an accident on November 13th while four other workers were also injured. The Site Manager and Vice President of the company revealed in an interview that based on the details so far available, while maintenance operations were being conducted, a small amount of steam and hydrochloric acid was released. Fortunately, the leak was quickly contained. While the workers were injured as a result of the leak, the surrounding community was never placed in danger. Additional details about the accident are still pending.
This is not the first time that an explosion has occurred at the Wacker plant. In 2017, an explosion occurred inside the company's hydrogen recovery building that injured 13 people. The Tennessee Occupational Health and Safety Administration later revealed that the explosion occurred when a piston fractured that resulted in hydrogen igniting. The agency classified this event as an "unavoidable failure of process equipment".
Hydrogen chloride dissolves in water creating hydrochloric acid which is a corrosive solution. Some of the most common injuries associated with workers who have been directly exposed to hydrochloric acid include skin irritation, respiratory infection, chemical burns, and even death.
Contact a Workplace Accident Attorney                 
Whether it's a chemical leak, falling object, or defective machine, the aftermath of workplace accidents is often significant. Additionally, companies often retain teams of lawyers to defend against these charges. As a result if you or a loved one is a worker who is injured while on the job, it is important to promptly retain the assistance of an experienced attorney. Contact Fox, Farley, Willis & Burnette today to schedule a free case evaluation.
Note: This post was written based on available resources, news stories, and online reports about this incident. As is often the case with fast breaking news, there is always the risk that some details are still being shared and uncovered. Please contact us if you notice any information that should be changed or added. Thanks!