Dealing With Medical Malpractice Following a Motorcycle Accident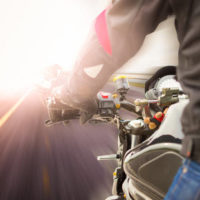 Motorcycle accidents often leave its victims with catastrophic injuries. This is understandable, given that motorcyclists lack the same physical protections as car and truck drivers. This means that a head-on collision can easily leave the motorcycle operator paralyzed–or dead.
Appeals Court Rejects Amputee's Lawsuit Against Hospital
Of course, whether a motorcycle accident victim receives timely and competent medical care also plays a major role in determining the scope of his or her injuries. Unfortunately, there are cases where that is not the case. As a result, a motorcyclist may be victimized twice: once by the accident, and then again by medical malpractice.
And seeking damages against a doctor or hospital are significantly more complicated than filing an insurance claim or even suing a negligent motorist. Consider this recent decision by the Tennessee Court of Appeals. The Court left undisturbed a Davidson County judge's decision to dismiss a malpractice complaint against the hospital that treated a motorcycle accident victim.
According to court records, the plaintiff "suffered extensive injuries" during a 2010 motorcycle accident. He was taken from the accident scene by helicopter to the defendant's hospital. At that time, physicians treated the plaintiff for a "shattered left hip, a severely fractured tibia in his right leg, and multiple fractures in his left foot." Doctors in the intensive care unit treated these problems over the course of about two weeks.
Two days after leaving the hospital, the defendant returned complaining of "severe pain in his right leg" and other symptoms. At this point, the doctors determined "large amount of necrotic skin, tissue, and muscle in [the plaintiff's] right lower leg that had to be removed." This required the amputation of the plaintiff's entire right leg.
The plaintiff subsequently filed a malpractice lawsuit, basically alleging the defendant's failure to properly identify and treat a post-op infection led to the amputation. The case was supposed to be tried before a jury. But after the plaintiff finished presenting his case, the trial judge granted the defendant's motion for a directed verdict, in effect holding the plaintiff "failed to establish, through expert medical testimony, the standard of care applicable" to the defendant, and how its actions deviated from that standard.
The Court of Appeals upheld the directed verdict. It reiterated the plaintiff could not establish malpractice through references to his medical record–Tennessee law required expert testimony establish causation. And although the plaintiff did produce expert testimony, the expert "failed to adequately identify a specific agent of Vanderbilt that deviated from the standard of care and whose deviation caused an injury that would not otherwise have occurred."
Have You Been Seriously Injured in a Tennessee Motorcycle Accident?
Following a motorcycle accident, you are in a vulnerable position. You rely on your doctors to make the right decisions regarding your care and recovery. If they fall short, you need to take immediate action. A qualified Clinton personal injury lawyer can review your accident and medical care and advise you of your legal options. Contact the offices of Fox, Farley, Willis & Burnette, Attorneys at Law, at 866-862-4855 today to schedule a consultation.
Source:
scholar.google.com/scholar_case?case=7516845826562248059