Deadly Head-On Collision Occurs on Highway 49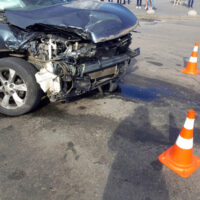 Cooperstown, TN (July 21, 2020) A serious head-on collision occurred at 8 a.m. on July 21st on Highway 49 between Sandy Springs Road and Apache Trail near Coopertown. Law enforcement reports that one motorist was killed in the accident, which involved a head-on collision between a tractor trailer transporting aluminum cans and a passenger vehicle. Law enforcement recommended that commuters utilize alternative routes to avoid delays.
The Insurance Institute for Highway Safety reports that head-on collisions are the number one cause of fatalities in motor vehicles. This trend is likely to continue in the future, placing even more motorists at risk of being seriously injured or killed in head-on accidents.
Common Reasons for Head-On Car Accidents
Driver negligence is a common element in many head-on accidents. Some of the particular ways in which these accidents often occur include the following:
If a motorist drives the wrong way on a one way street, the risk of a head-on collision is substantial.
Sometimes, drivers cross the centerline of traffic and end up striking a vehicle that is traveling in the approaching direction.
Speeding increases the chances that a driver will lose control of their vehicle and end up colliding with another driver on the road.
When drivers fall asleep behind the wheel, it is common for drivers to veer into approaching traffic. 
Contact a Tennessee Accident Attorney
Head-on collisions are one of the deadliest types of accidents. If you or a loved one is injured in a head-on collision, you should not hesitate to speak with a knowledgeable attorney. Contact Fox, Farley, Willis & Burnette today to schedule a free case evaluation.
Note: This post was written based on available resources, news stories, and online reports about this incident. As is often the case with fast breaking news, there is always the risk that some details are still being shared and uncovered. Please contact us if you notice any information that should be changed or added. Thanks!