Deadly Accident Occurs in Anderson County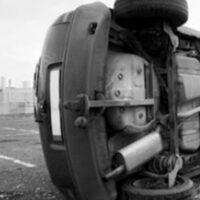 Anderson County, TN (September 7, 2020) The Tennessee Highway Patrol on September 7th responded to a deadly car crashthat occurred in Anderson County. The crash occurred after a motor vehicle operator crossed over Lake City Highway's center line and entered the path of a vehicle traveling in the opposite direction. A passenger in the oncoming vehicle was killed. Law enforcement reports that the deceased woman was not restrained at the time of the accident. Both drivers were also injured.
The Insurance Information Institute found in 2018 that wrong way accidents represented 2.4% of deadly car accidents. While this might seem like a small percentage of fatalities, it equates to more than a 1,000 people dying each year because motorists were driving the wrong way on one-way traffic or on the wrong side of the road. 
Tips on How to Avoid Wrong Way Drivers
Some critical strategies that you should remember to reduce the risk of ending up in an accident with a wrong way driver include:
Remember to scan the distance, rather than just your current travel lane. The more time you have to respond to a wrong way driver, the better.
Try to always travel in the right rather than left lane of traffic. Traveling in the right lane is the best way to avoid ending up in an accident with a wrong-way driver. This is because wrong way drivers are often confused and think they are traveling in the right direction. This means that in the opposite direction, the wrong driver's right is actually your left lane. 
Obtain the Services of a Compassionate Car Crash Lawyer
Following the loss of a loved one due to an accident caused by another motor vehicle driver, you can find yourself facing various hardships. While compensation can never replace your loved one, it can help to pay for things like lost wages. Contact Fox, Farley, Willis & Burnette today for assistance.
Note: This post was written based on available resources, news stories, and online reports about this incident. As is often the case with fast breaking news, there is always the risk that some details are still being shared and uncovered. Please contact us if you notice any information that should be changed or added. Thanks!