Cumberland Woman Trapped by Rolling Vehicle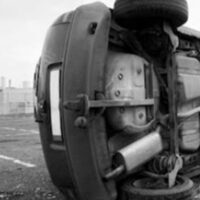 Greenville, TN (March 13, 2020) – The Cumberland County Sheriff's Department on Monday, March 16th released an incident report for an accident that left a woman facing serious injuries. Law enforcement and medical workers responded to the convenience center located on Bean Pot Campground Road where the woman was trapped between a building and her truck.
Someone who saw the accident told law enforcement that the woman got out of the vehicle and, while the vehicle was rolling forward, attempted to jump back inside. Consequently, the woman was pulled forward and then pinned. After rescue workers moved the vehicle off the woman, she was flown to a nearby medical facility to receive treatment. As of the 16th, details of the woman's condition were still not available.
Reckless Actions – Jumping Into Moving Vehicles 
The Tennessee Department of Safety and Homeland Security reports that in 2019, 32 accidents involved drivers who operated vehicles in a reckless or negligent manner. This category includes many types of driving patterns, which includes drivers who attempt to jump into a moving vehicle. When drivers jump into moving vehicles, it is common for crushing or pinning accidents to result.
When a victim is pinned between a vehicle and another object, the possibility for serious injuries is substantial. Some of the most common injuries known to occur from pinning accidents include broken bones, traumatic brain injuries, and spinal cord damages. These injuries frequently leave victims facing repeat visits with medical professionals as well as extended therapy sessions.
No matter what precautions Tennessee drivers take, sometimes crushing accidents are inevitable. If you are injured in an accident, do not hesitate to contact Fox, Farley, Willis & Burnette today to schedule a free case evaluation.
Note: This post was written based on available resources, news stories, and online reports about this incident. As is often the case with fast breaking news, there is always the risk that some details are still being shared and uncovered. Please contact us if you notice any information that should be changed or added. Thanks!