Cumberland UTV Accident Injures One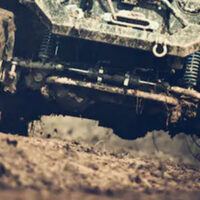 Cumberland County, TN (July 27, 2020) A utility terrain vehicle (UTV) accident in Cumberland County on January 27 resulted in one rider being injured. Law enforcement and medics responded to the scene on Wilson Cemetery Road, where the operator reported that he was driving the UTV through a field when he turned right and the vehicle rolled over. An accident report released on July 28 stated that the man's lower left leg was crushed by a vehicle and that the ride was flown to the University of Tennessee Medical Center for Treatment.
UTVs, which are also known as four wheels or side-by-side vehicles, might seem safe but are more dangerous than many people believe. The Consumer Federation of America reports that UTV accidents between January 1 to July 25, 2020 resulted in 13 fatalities.
Common Causes of UTV Accidents 
While UTVs are built for off-road transportation, the durable nature of these vehicles cannot overcome certain factors that can quickly result in accidents. Some of the most common causes of UTV accidents include:
Drivers who do have adequate experience about how to operate a UTV
Drivers who fail to wear adequate seat restraints
Drivers who operate UTVs while under the influence of alcohol and/or drugs
Drivers who try to turn UTVs too sharply without adequately slowing down
UTVS that tip backward while traveling on steep terrain, like the side of hills
Obtain the Help of a Knoxville Crash Injury Attorney 
If you recently experienced injuries in a UTV accident, you should not hesitate to speak with a knowledgeable attorney. At Fox, Farley, Willis & Burnette, our lawyers have the experience, knowledge, and skills necessary to help determine your available legal options. Contact us today to schedule a free case evaluation.
Note: This post was written based on available resources, news stories, and online reports about this incident. As is often the case with fast breaking news, there is always the risk that some details are still being shared and uncovered. Please contact us if you notice any information that should be changed or added. Thanks!