Cumberland County Crash on Highway 70 Leads to Injury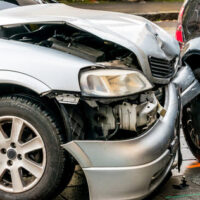 Cumberland County, TN (December 10, 2020) A three vehicle crash occurred on December 10th on Highway 70 West close to Cumberland County's Pleasant Hill. Law enforcement reports that the driver of a Jeep Cherokee and the driver of a GMC were both waiting to make turns when the driver of a Chevy Volt struck the rear-end of the Jeep. The collision resulted in the Jeep colliding into the GMC. The Jeep's driver was injured in the crash, while the Chevy driver was charged by law enforcement with failure to exercise due care.
The Insurance Information Institute reports that rear-end collisions were responsible for 2,456 deadly accidents in 2017 or 7.2 percent of fatal car crashes that year. A much larger number of people were injured as a result of these accidents. While rear-end collisions occur for various reasons, one of the most common causes of these accidents is that drivers become momentarily distracted and as a result collide with the vehicle in front of them.
Speak with a Rear-End Accident Attorney                
One of the most common myths that persists about rear-end accidents is that they are not always serious, but in reality these collisions can result in life-changing injuries and substantial property damage just like any other crash. If you or a loved one has been involved in a rear-end collision and someone else played a role in causing the crash, you should not hesitate to contact an experienced attorney. A lawyer at Fox, Farley, Willis & Burnette can help you fight for the results you deserve. Contact our law office today for assistance.
Note: This post was written based on available resources, news stories, and online reports about this incident. As is often the case with fast breaking news, there is always the risk that some details are still being shared and uncovered. Please contact us if you notice any information that should be changed or added. Thanks!