Cumberland County Crash Occurs On Highway 127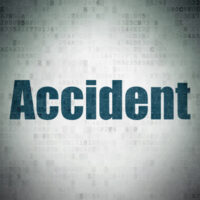 Cumberland County, TN (October 1, 2020) An accident occurred on October 1 on Highway 127 South close to the state park entrance. As a result, motorists are advised to use caution while traveling through the area. Whether any injuries occurred as well as the cause of the accident is still under investigation.
While it has not yet been determined whether anyone involved in this accident was injured, the Centers for Disease Control and Prevention report that Americans spend more than 1 million days in the hospital each year as a result of crash-related injuries. Some car accident injuries like broken bones or lacerations are immediately noticeable, but not all injuries incurred in motor vehicle crashes are quickly noticed. Some of the most common injuries incurred from car accidents that are known to hide from crash victims include herniated discs, traumatic brain injuries, knee injuries, shoulder injuries, and psychological injuries like post traumatic stress disorder. Because things like adrenaline can mask injuries incurred in a car accident for some time, it is a good idea to receive a medical evaluation after a crash occurs. This way, you can take control of injuries before they become aggravated. Promptly receiving a medical evaluation also helps to create a record of your injuries, which can prove beneficial when pursuing compensation from an insurance carrier or in a court of law.
Speak with an Experienced Car Crash Attorney                 
It can be confusing to decide how to best respond after a Tennessee car crash. One of the best steps that you can take is to promptly retain the assistance of an experienced accident lawyer. Contact Fox, Farley, Willis & Burnette today to schedule a free case evaluation.
Note: This post was written based on available resources, news stories, and online reports about this incident. As is often the case with fast breaking news, there is always the risk that some details are still being shared and uncovered. Please contact us if you notice any information that should be changed or added. Thanks!