Cumberland County Crash Leads to Injury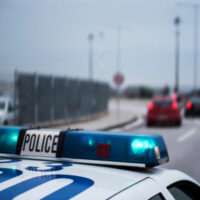 Cumberland County, TN (September 28, 2020) The Tennessee Highway Patrol on September 28th responded to a car crash that occurred on Highway 127 North and Lawson Road. The accident occurred when the driver of a Chevy Colorado struck a Ford F-150 that was stopped to make a turn. The F-150's driver experienced injuries in the crash, and the Chevy driver was charged with failure to exercise due care.
The Insurance Information Institute reports that driving a vehicle in an erratic, reckless, or negligent manner was responsible for 1,955 deadly car crashes in 2018 or 3.8% of all car crashes. An even larger number of people like the driver in this story are injured each year as a result of reckless driving. One of the best ways to avoid ending up in a collision with a driver who fails to exercise due care is to drive defensively. This means constantly scanning your surroundings and avoiding drivers who could harm you. For example, it is a good idea to exercise utmost caution before proceeding before an intersection. Defensive driving also means leaving a greater amount of space between you and other vehicles on the road.
Speak with an Experienced Tennessee Car Crash Attorney                 
If a motor vehicle driver failed to exercise due care and ended up causing an accident that harmed you or a loved one, it is easy to feel overwhelmed and uncertain about how to proceed. One of the best steps that you can take in response to these accidents is to promptly obtain the assistance of a skilled attorney. Contact Fox, Farley, Willis & Burnette today to schedule a free case evaluation.
Note: This post was written based on available resources, news stories, and online reports about this incident. As is often the case with fast breaking news, there is always the risk that some details are still being shared and uncovered. Please contact us if you notice any information that should be changed or added. Thanks!