Crash Reported on Highway 68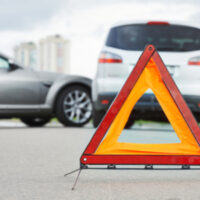 Rhea County, TN (February 4, 2021) A car crash is reported to have occurred on Highway State 68 in Rhea County west of Grandview. The eastbound lane of Highway 68 was temporarily closed as a result of the crash, while westbound traffic in the area was slowed down.
The National Safety Council reports that there were more than 4.5 million medically consulted injuries in 2019. The total motor-vehicle injury costs are estimated to be approximately $463 billion. These costs include things like lost wages, medical bills, and property damage.
Some of the helpful strategies that you should remember to follow if you or a loved one is injured in a Tennessee car crash include to make sure to contact law enforcement so a report can be written, obtain witness contact details, promptly seek medical treatment, receive comprehensive diagnostic medical tests, and avoid giving any statements to the other party's insurance carrier. Another critical detail to make sure you obtain the maximum amount of medical compensation possible is to make sure to follow through with therapy and all medical appointments. It's a good idea to follow through with all prescribed medical treatment and physical therapy following an accident, even though these processes can be costly and time-consuming. 
Do Not Hesitate to Contact an Experienced Car Crash Lawyer
When Tennessee car crashes occur, victims are often left feeling overwhelmed and uncertain about what they can do to hold the party who caused the crash accountable. At Fox, Farley, Willis & Burnette, our lawyers understand the challenges often faced by car crash victims and remain committed to fighting for the results that accident victims deserve. Contact us today for assistance.
Note: This post was written based on available resources, news stories, and online reports about this incident. As is often the case with fast breaking news, there is always the risk that some details are still being shared and uncovered. Please contact us if you notice any information that should be changed or added. Thanks!