Crash on Highway 62 Results in Power Outages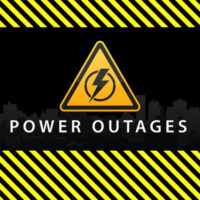 Anderson County, TN (January 22, 2021) The Tennessee Highway Patrol and medical workers responded to an accident on January 22 on Highway 62 in Anderson County. The accident involved the driver of a Chevy Silverado who was traveling north into Oak Ridge when his vehicle exited the road and he struck a utility tower, which resulted in substantial damage. Due to the collision, the tower was left leaning over the road and led to widespread outages in the town as well as the surrounding area. The driver and two passengers in the vehicle were not restrained at the time of the collision and injured as a result. The driver was later charged with driving on a suspended license as well failure to exercise due care and violation of seatbelt laws.
The Insurance Institute for Highway Safety has found that approximately 20 percent of motor vehicle crash fatalities result from a vehicle leaving the road and striking a fixed object beside the road. Some of the most commonly struck objects include trees, traffic barriers, and utility poles. In 2018, the object that resulted in the most deaths by fixed-object crashes were trees, which caused 3,528 fatalities or 58% of collision-related deaths. The second most commonly struck objects were utility poles, which led to 899 fatalities or 12 percent of deaths. 
Contact a Compassionate Tennessee Car Accident Attorney                 
If you or a loved one has been injured in a Tennessee car crash, you should not hesitate to speak with an experienced attorney. Do not hesitate to contact Fox, Farley, Willis & Burnette today so that we can begin fighting for the results you deserve. Contact our law office today to schedule a free case evaluation.
Note: This post was written based on available resources, news stories, and online reports about this incident. As is often the case with fast breaking news, there is always the risk that some details are still being shared and uncovered. Please contact us if you notice any information that should be changed or added. Thanks!