Crash Occurs on Interstate 75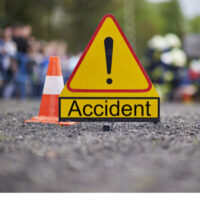 Knox County, TN (April 6, 202021) Multiple law enforcement workers responded to a crash involving injuries and that led to the closure of the interstate for a period of time. According to Rural Metro Fire, Knox County Rescue, and Knoxville Fire, the single-vehicle crash occurred on Interstate 75 southbound slightly north of Emory Road. As a result of the crash, one person was ejected from a vehicle. This person was subsequently transported to a nearby trauma center with seemingly critical injuries. Rural Metro also reports that Interstate 75 southbound was temporarily closed as a result of the accident. Due to the accident, Rural Metro Fire also recommended that drivers follow some critical safety precautions including slowing down, wearing a seatbelt, and never driving distracted.
Among the fatal crashes that occurred in 2017, approximately 83 percent of passenger vehicle occupants who were totally ejected from vehicles were killed. Remember as a motorist, there are several things you can do to avoid the risk of an ejection. For one, drivers should always make sure to wear seatbelts. It's also a good idea to proceed slowly while navigating turns. 
Let a Knoxville Personal Injury Lawyer Fight for You                 
If you or a loved one has been injured in a Knoxville crash and someone else is responsible, it's important to remember that you have rights as a victim including the ability to pursue compensation. Do not hesitate to contact Fox, Farley, Willis & Burnette today to schedule a free case evaluation.
Note: This post was written based on available resources, news stories, and online reports about this incident. As is often the case with fast breaking news, there is always the risk that some details are still being shared and uncovered. Please contact us if you notice any information that should be changed or added. Thanks!