Crash Occurs on Interstate 40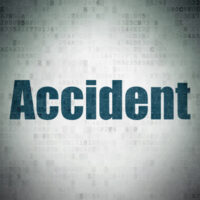 Loudon County, TN (February 7, 2021) A crash occurred around 9 in the morning of February 7th on Interstate 40 at the 364 mile marker. Due to the crash, eastbound lanes of Interstate 40 were temporarily closed. The westbound lanes of Interstate 40, however, were not impacted. Motorists who are passing through the area are advised to exercise caution.
The Tennessee Department of Safety and Homeland Security reports that in 2020 there were 1,347 car crashes that occurred in Loudon County including 1,096 accidents that involved property damage only, 243 crashes that resulted in injuries, and 8 accidents that led to fatalities.
Fortunately, drivers can follow various driving strategies to reduce the risk of ending up in crashes. One of the most critical driving precautions is for motorists to stay aware of blind spots. It's also a good idea for motorists to reduce in-car distractions, which might include fiddling with the radio, eating, drinking, talking on the cell phone, and texting. Motorists should also make sure to always keep at least one hand on the steering wheel to make sure they remain in control of the vehicle.
Do Not Hesitate to Contact a Compassionate Personal Injury Lawyer
Tennessee car crashes occur suddenly and victims are often left feeling confused and uncertain about what they can do to pursue compensation. Fortunately, a skilled accident attorney can meet with you and during a free case evaluation discuss your available options to hold the party who caused your accident accountable. Do not hesitate to contact Fox, Farley, Willis & Burnette today to schedule a free case evaluation.
Note: This post was written based on available resources, news stories, and online reports about this incident. As is often the case with fast breaking news, there is always the risk that some details are still being shared and uncovered. Please contact us if you notice any information that should be changed or added. Thanks!