Crash Occurs on Interstate 40 in Cumberland County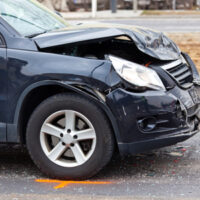 Cumberland County, TN (February 4, 2021) A crash is reported to have occurred on the afternoon of February 4th at the 306 eastbound mile marker. Motorists are advised to exercise caution while passing through the area. A more detailed accident report about the crash is still pending.
The Insurance Information Institute reports that seatbelts saved approximately 14,955 lives in 2017. While many motorists understand that seatbelts can greatly reduce the risk of serious injuries, not everyone remembers to wear a seat belt each time they step in a motor vehicle. Besides wearing a seatbelt, some of the other helpful steps that you can follow to avoid getting injured in a car accident include always keeping at least one hand on the steering wheel, performing routine vehicle maintenance, and scanning 12 seconds ahead of a vehicle instead of what's immediately in front of a vehicle. Another helpful strategy is to remain on the lookout for red light runners who try to rush through an intersection at the last moment before a traffic light turns red.
Speak with a Knowledgeable Car Crash Attorney
If you or a loved one has been injured in a Tennessee car crash, it is important to remember that you are not alone. Instead, a compassionate Tennessee accident attorney is prepared to help you create a strong legal strategy to fight for the results you deserve. Contact our law office today to schedule a free case evaluation. At Fox, Farley, Willis & Burnette, we do not charge a fee unless we are successful in obtaining compensation for you.
Note: This post was written based on available resources, news stories, and online reports about this incident. As is often the case with fast breaking news, there is always the risk that some details are still being shared and uncovered. Please contact us if you notice any information that should be changed or added. Thanks!