CPSC Fines Costco $3.85 for Selling Defective Trash Cans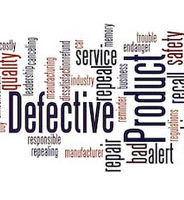 There are many everyday products that may pose a safety risk to consumers if there's an undisclosed manufacturing or design defect. When a company is caught selling a defective product, it may be held liable not only by private lawsuits filed by injured consumers, but also by federal regulators charged with protecting the public. For most products that do not qualify as food or drugs, the U.S. Consumer Product Safety Commission (CPSC) is the relevant agency in charge of supervising any product recalls and taking further regulatory actions.
Recently, the CPSC announced that Costco, the membership-only warehouse club with multiple locations here in Tennessee, agreed to pay a multi-million dollar fine to settle charges it failed to follow federal law in handling the recall of a defective line of trash cans that it sold. Costco did not admit any wrongdoing as part of the settlement, but it also opted not to contest the CPSC's charges in a formal proceeding.
According to the settlement agreement, between 2013 and 2015 Costco sold approximately 367,000 trash cans with the brand name "EKO Sensible Eco Living." These are 22-gallon metal trash cans with a "black plastic protective collar in the opening on the back." The CPSC learned the protective collar was defective and could "become dislodged and expose a sharp edge, posing a laceration hazard to consumers."
In fact, Costco received nearly 100 complaints about the defective EKO trash cans. In 60 of those cases, consumers said they suffered laceration injuries. The CPSC also noted some of those injuries were "serious."
But although Costco received its first consumer complaints as far back as December 2013, it did not notify the CPSC of the problem until May 2015. Under federal law, a retailer must inform the CPSC "immediately" if it has reason to believe one of its products constitutes a safety hazard or "creates an unreasonable risk of serious injury or death" to consumers. Costco did conduct an internal safety review after multiple customers returned the defective trash cans, but again, it did not immediately inform the CPSC.
Under the settlement, Costco will pay a $3.85 million civil penalty. Costco must also maintain an internal compliance program to ensure there are no future violations of federal product safety laws. Costco must also retain records of its compliance for the next five years, which the CPSC may examine upon request.
Contact a Clinton, TN Product Liability Lawyer Today
A civil penalty is simply a fine paid to the government. It does not compensate individual consumers for any injuries they suffered as the result of purchasing and using a defective product. So if you have been affected by any kind of dangerous consumer product, you need to speak with a qualified Clinton personal injury lawyer to learn more about your rights. Contact the offices of Fox, Farley, Willis & Burnette, Attorneys at Law, at 866-862-4855 to speak with a member of our legal team today.
Source:
cpsc.gov/s3fs-public/19_C0001_Costco_CivilPenalty_100318.pdf?qWFKr9OHcWsEcORJSvSfN1vLmLI3xhqm