Couple Struck by Pickup Truck in Kroger Parking Lot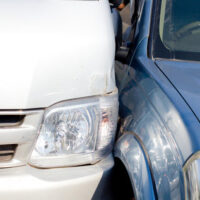 Cookeville, TN (January 31, 2021) Cookeville law enforcement and emergency workers responded to a crash on the evening of January 31st at a Kroger. The accident involved a couple who were hit in a parking lot by a pickup truck. Initial reports provided by law enforcement states that both of the victims were taken to Cookeville Regional Medical Center for treatment. Additional details about how the crash occurred remain uncertain.
The National Safety Council reports that tens of thousands of accidents occur in parking lots as well as garage structures each year, which result in hundreds of fatalities and thousands of injuries. A poll conducted by the organization found that 66% of motorists throughout the country make phone calls while driving through parking lots. Some of the other distracted driving patterns that motorists engage in while passing through parking lots include texting, using social media, sending emails, and taking photos. One of the best ways for motorists to stay safe while passing through parking lots is to avoid distractions. It's also a good idea to stay in designated lanes and to avoid cutting across parking lots. 
Do Not Hesitate to Contact a Seasoned Personal Injury Attorney
While they might sound tame in nature, Tennessee car crashes can leave victims facing serious complications including life-changing injuries and substantial property damage. If someone else caused your crash, you should not hesitate to speak with an experienced accident lawyer. At Fox, Farley, Willis & Burnette, we can discuss your available options to pursue the results you deserve during a free case evaluation. Contact us today for assistance.
Note: This post was written based on available resources, news stories, and online reports about this incident. As is often the case with fast breaking news, there is always the risk that some details are still being shared and uncovered. Please contact us if you notice any information that should be changed or added. Thanks!