Could Your Child's Carrier Lead to a Traumatic Brain Injury?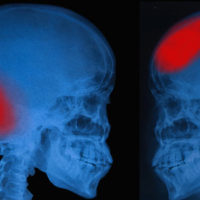 When we talk about traumatic brain injuries, we are usually thinking about motor vehicle accidents where a car is traveling at a significant rate of speed. But younger children can sustain a concussion or similar traumatic brain injury when traveling in much more low-tech vehicles such as strollers and carriers. Indeed, according to a study published in 2016 by Nationwide Children's Hospital in Ohio, each hour approximately 2 children in the United States are forced to go to the emergency room for "injuries related to being in a stroller or an infant carrier."
Regulators Charge Company With Distributing Defective Baby Strollers
The most common causes of stroller-related head injuries are the child falling out of the stroller or the product itself tipping over. And in some cases both children and parents may sustain injuries due to a defectively designed or manufactured stroller. And as with any dangerous or defective product, you may have a legal remedy against the manufacturer for any injuries sustained by you or your child.
Federal and state officials may also take action to remove unsafe strollers from the market. Just recently, the U.S. Consumer Product Safety Commission (CPSC) filed an administrative complaint against Britax Child Safety, Inc., a South Carolina-based company that sells three-wheeled child strollers imported from China under a number of brand names, including "Ironman," "Revolution," and "Duallie." Altogether, the CPSC said Britax imported and sold nearly half a million strollers in the U.S.
The problem, according to the CPSC, is that the "quick release" mechanism in Britax's strollers "can fail to secure the front wheel," causing it to "detach suddenly during use." This in turn forces the stroller to "come to an abrupt stop and tip over." The CPSC said its investigation found that at least 200 consumers had witnessed these sudden detachments. In at least 50 cases children were ejected from the defective strollers and "sustained serious injuries," including concussions, "injuries to the head and face requiring stitches, dental injuries, contusions, and abrasions." In addition, at least 47 adults suffered injuries including torn ligaments and bone fractures.
The CPSC's complaint seeks a declaration that Britax's strollers "are a substantial product hazard." The agency wants to order Britax to cease distribution of the defective strollers and to repair or replace any existing units at no charge to the consumer. Alternatively, the CPSC wants Britax to give customers a full refund of the original purchase price of the strollers.
Because this is an administrative proceeding, the CPSC's complaint will be heard before an agency administrative law judge. After the ALJ hears evidence and issues an initial decision, either Britax or counsel supporting the complaint can appeal directly to the CPSC, which will issue a final decision. Of course, the parties may also choose to settle the complaint ay any time.
Speak With a Tennessee Products Liability Lawyer Today
If you or your children are injured by a defective consumer product or any other type of dangerous device, you do not have to wait for regulators to take action. You should speak with an experienced Knoxville personal injury attorney who can advise you of your rights to seek damages through civil litigation. Contact the offices of Fox, Farley, Willis & Burnette, Attorneys at Law, if you would like to schedule a free consultation with a member of our team today.
Sources:
huffingtonpost.com/entry/serious-head-injuries-from-baby-strollers-are-on-the-rise_us_57b5c1ede4b095b2f542ba67
cpsc.gov/Newsroom/News-Releases/2018/CPSC-Sues-Britax-Over-Hazardous-Jogging-Strollers