Congress Seeks Explanation for West Virginia "Pill Dumping"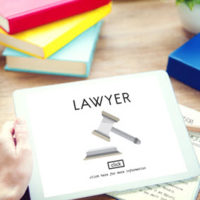 The scope of the national opioid epidemic continues to unravel in the face of lawsuits and legislative intervention. On January 30, the U.S. House of Representatives Committee on Energy and Commerce sent formal letters to two of the largest distributors of prescription opioids, seeking an explanation for why they sold millions of pills to two pharmacies in the same West Virginia small town. To put it bluntly, the House Committee suspects Ohio-based Miami-Luken and Illinois-based H.D. Smith engaged in "pill dumping" that directly fueled the opioid addiction crisis in West Virginia, Tennessee, and many other states.
WVa Town of 3,200 Receives More than 20 Million Opioid Doses Over 10-year Period
The Committee's letters are part of an ongoing bipartisan investigation launched nearly six years ago into opioid abuse. The letters focus on Miami-Luken and H.D. Smith's "due diligence," or lack thereof, in filling prescriptions presented by two pharmacies in Williamson, West Virginia. This Appalachian town with an estimated population of 3,200 residents borders Kentucky. Despite its small size, Committee investigators discovered the town's two pharmacies–located two blocks apart–received over 20 million opioid pills over a 10-year period.
According to the Committee's letter to Miami-Luken and its chief executive, Michael Faul, "distributors shipped a total of 20,827,620 hydrocodone and oxycodone pills" to Tug Valley Pharmacy and Hurley Drug Company in Williamson. At the height of this distribution in 2009, Tug Valley received nearly 3.2 million pills, while Hurley received just over 2 million. Given Williamson's population, the total distribution averages out to 6,500 opioid pills per resident, according to a report from NBC News.
But the Committee is not just looking at Williamson. Miami-Luken has also admitted sending nearly 4.4 million hydrocodone and oxycodone pills to a pharmacy in Oceana, West Virginia (estimated population 1,400) between 2008 and 2015; 7 million opioids to a drug store in Beckley, West Virginia (with a robust population of about 17,000) between 2005 and 2015; and 6.3 million pills to a pharmacy in Kermit, West Virginia–a town with only about 400 people–between 2005 and 2011.
Essentially, the Committee wants Miami-Luken and H.D. Smith to explain what analysis they performed, if any, in order "to determine whether the quantity of pills ordered was appropriate" for pharmacies serving towns with such small populations. The Committee further wants to know if the large quantities ordered raised any "concerns" or "suspicions" among senior managers responsible for complying with federal drug laws.
In statements to NBC News, H.D. Smith insisted it "operates with stringent protection of our nation's healthcare supply chain," while Miami-Luken would only say that is "working very closely with the Committee … to address their questions." NBC News also attempted to interview representatives of the two Williamson pharmacies identified in the Committee's letters. Tug Valley Pharmacy declined to comment, while the owner of Hurley Drug Company said (off-camera) that the Committee's figures were "misleading," as the pharmacy served many customers outside of Williamson and that it only filled "legal prescriptions."
Speak With a Knoxville Opioid Attorney Today
The opioid crisis represents institutional failures at many levels, including the drug manufacturers, the distributors, and the doctors who chose to over-medicate–and ultimately addict–their patients. It will take many years to sort out all of the legal ramifications. And if you or a family member have been affected by opioid abuse, it is critical you seek out qualified legal advice. Contact the Tennessee dangerous drug lawyers at Fox, Farley, Willis & Burnette, Attorneys at Law, today at 866-862-4855 to schedule a confidential initial consultation.
Sources:
energycommerce.house.gov/wp-content/uploads/2018/01/20180126Miami-Luken.pdf
youtu.be/eZOqvk1tTfY