Coaster Rider Injured After Flying Out of Cart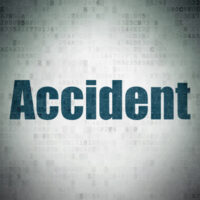 Gatlinburg, TN (March 29, 2021) A passenger in a Gatlinburg mountain coaster ride flew out of the cart in which they were riding on March 19th. The ejected coast-rider then traveled 10 feet and struck the track. The unnamed individual incurred head, wrist, and ankle injuries as a result of this incident and was taken to a nearby hospital. Gatlinburg Mountain Coaster, who operates the ride, was not available for response by phone or email.
While the incident occurred around 11:30 in the afternoon, it was reported to the state later that day. Records state that the rider became airborne out of the car while entering a curve.                 
The attraction was closed down on Monday following the incident. As is Tennessee practice, a third-party inspector examined the ride and assessed that it was in compliance with industry standards. A letter dated Tuesday, March 30 from a worker with the Amusement Device Unit organization cleared the attraction to reopen following the incident.
Several years ago, in 2016, a woman experienced serious injuries after being thrown from a Gatlinburg Mountain Coaster car. Subsequently, the ride was shut down, even though it was allowed to reopen 10 days later.
Over the years, 182 accident events have been reported from 38 countries involving accidents at amusement rides. 51 of these events involved fatalities. Mechanical riders and rollercoasters were involved in 87 percent of events. 
Speak with an Experienced Accident Attorney                 
If you or a loved one has been injured in a Tennessee coaster accident, you should not hesitate to speak with a knowledgeable attorney at Fox, Farley, Willis & Burnette. We understand how to navigate the complex issues in these cases and remain committed to fighting for the results that accident victims deserve.
Note: This post was written based on available resources, news stories, and online reports about this incident. As is often the case with fast breaking news, there is always the risk that some details are still being shared and uncovered. Please contact us if you notice any information that should be changed or added. Thanks!