Causation: What Is It And Why Is It So Important?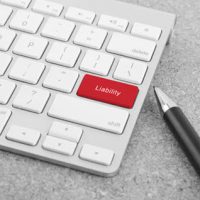 Let's say that you know someone was careless, or did something wrong. Were they negligent? Do they owe you money for your bills, or your pain and suffering? Well, not automatically. That's because in order to win in a personal injury trial, you still need to show causation.
What is Causation? 
Causation is the connection between negligence, and your injury. The negligence must naturally lead or contribute to your injuries or losses.
Often, causation is easy to prove. If you fall on a substance, and immediately go to the hospital with a broken leg, it's pretty clear that the negligence caused you to break your leg.
Something can "partly cause" an accident or your injuries as well–negligence doesn't have to be the only, sole cause of your injuries.
When Causation is an Issue
But often, causation is a major point of argument in a personal injury case because causation isn't always so clear.
For example, let's assume that you are in a car accident, and you injure your back. However, six years ago, you also had a sports accident, when you injured your back, and your back had been hurting off and on since then. So, did the car accident cause the problems to your back—or did the injury from six years ago cause it?
Medical malpractice often leads to causation questions. For example, let's say a doctor fails to diagnose cancer. The cancer grows, and you now get very ill. Did the failure to diagnose cause the cancer to spread? Or had the cancer spread already by the time it was missed by the doctor—in other words, even had the doctor properly diagnosed your cancer, was it already too late?
Causation is a common defense in negligent security. When an attacker injures you in a store parking lot, did the store cause the attack, or the attacker? At first glance, it may seem like the attacker. But what if the store had no lights, no security guards, no security cameras, and knew that the surrounding area was higher in crime? Now, it is possible the store caused the conditions that made the attack possible.
Causation often leads to asking whether the Defendant's negligence could foreseeably lead to the injuries the victim suffers.  Let's say that someone is running away from a police officer. While trying to chase the suspect, the officer falls through a weakened glass ceiling. Did the suspect's fleeing cause the officer to fall?
Surely the weakened glass ceiling played some hand—but so too did the fleeing suspect. It is quite foreseeable that something like that could happen if a suspect flees a police officer. Although unusual, it is nonetheless expected, and a foreseeable consequence of fleeing.
What are the issues that could come up, or the defenses that could be raised, in your case? Call the Clinton personal injury attorneys at Fox Willis Burnette, PLLC, today for help.