Car Crash Occurs on Vandever Road in Cumberland County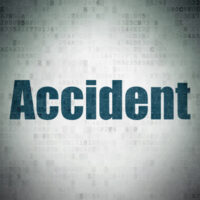 Cumberland County, TN (October 12, 2020) A car crash occurred in the 10,000 block of Cumberland County's Vandever Road on October 12th, which is located west of Highway 127 South. Motorists who are passing through the area are advised to use caution. Additional details about the accident including whether anyone was injured remain uncertain.
In recent history, 2015 marked the year of the most car accidents in Cumberland County when 1,534 car crashes occurred in the county. That year, 1,165 car crashes resulted in property damage only, 354 accidents resulted in injuries only, and 15 crashes led to fatalities. If you are involved in a car crash in Cumberland County or anywhere else, it helps to follow some important safety precautions. First, following the crash, you should examine yourself as well as any passengers in the vehicle for injuries. You should then inspect your surroundings to make sure that you are safely situated. If need be, you should move your vehicle to a safer location. It is then a good idea to call 911 so you can receive a medical evaluation and the police can write a report about how the accident occurred.
Speak with an Experienced Accident Attorney           
When Tennessee car crashes occur, victims are often left feeling confused and uncertain about how to best proceed. One of the best steps that accident victims can take is to retain the assistance of a seasoned attorney who will remain committed to fighting for the results they deserve. Schedule a free case evaluation with Fox, Farley, Willis & Burnette today.
Note: This post was written based on available resources, news stories, and online reports about this incident. As is often the case with fast breaking news, there is always the risk that some details are still being shared and uncovered. Please contact us if you notice any information that should be changed or added. Thanks!