Car Crash Occurs on Interstate 40 in Roane County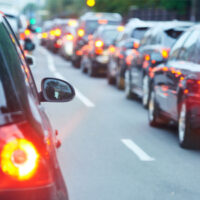 Roane County, TN (January 19, 2021) A multiple-vehicle crash is reported to have occurred on January 19th at the 351 mile marker westbound, which is situated between Midtown and Kingston. As a result of the accident, the left lane of traffic was temporarily blocked. Motorists were advised to exercise caution while passing through the area. Additional details about the crash including what caused it and the extent of the injuries and property damage involved remain uncertain.
The Centers for Disease Control and Prevention have found that more than 32,000 individuals are killed and 2 million people are injured each year in motor vehicle crashes. The agency also found that in 2013, the rate of fatalities associated with car crashes in the United States was greater than twice the average of that of other high-income countries. One of the best ways to reduce the risk of ending up injured or killed in a car accident is to develop the appropriate approach to driving. This means making a commitment to driving responsibly as well as reducing the number of situations in which your vehicle is likely to end up in an accident with other cars on the road. It is also a good idea to eliminate any distractions before stepping inside of your vehicle.
Speak with a Compassionate Tennessee Accident Attorney                 
If you or a loved one has been injured in a Tennessee car crash, you can suddenly find yourself facing countless complications that make it difficult to return how life was before the accident. One of the best things that you can do in such a situation to make sure you achieve the results you deserve is to obtain the assistance of an experienced personal injury lawyer. Contact Fox, Farley, Willis & Burnette today to schedule a free case evaluation.
Note: This post was written based on available resources, news stories, and online reports about this incident. As is often the case with fast breaking news, there is always the risk that some details are still being shared and uncovered. Please contact us if you notice any information that should be changed or added. Thanks!