Car Crash Occurs on Interstate 40 in Roane County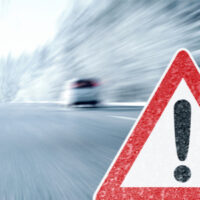 Roane County, TN (March 17, 2021) The Tennessee Highway Patrol as well as emergency workers responded to a vehicle crash on the afternoon of March 17th in Roane County.                 
The crash involved a Chevrolet Colorado and a Volvo tractor-trailer that collided at the 343 mile marker. As a result of the collision, a passenger in the Chevy was injured. Two other individuals in the Chevy as well as the driver of the Volvo all escaped uninjured. Fortunately, each occupant in both of the vehicles had a seatbelt at the time that the accident occurred.
Additional details about the crash are still under investigation, including details about what caused the crash as well as the extent of the property damage.
The World Health Organization reports that between 20 to 50 million people experience non-fatal injuries each year as a result of car accidents. Many of these individuals involved end up incurring disabilities as a result. One of the most tragic aspects of car crashes is that they impact a person regardless of age or socioeconomic position. Many crashes are the result of another driver's negligence, which might have demonstrated itself in the form of speeding, distracted driving, or reckless operation of a vehicle.
Do Not Hesitate a Knowledgeable Tennessee Accident Attorney                 
If you or a loved one has been injured in a Tennessee car crash, it's common to end up facing countless challenges including lost wages, large medicals, and painful emotions. Remember, an experienced attorney will remain committed to fighting for the results you deserve. Schedule a free case evaluation with an attorney at Fox, Farley, Willis & Burnette today. We understand the challenges commonly faced by car accident victims and remain committed to fighting for the results they deserve.
Note: This post was written based on available resources, news stories, and online reports about this incident. As is often the case with fast breaking news, there is always the risk that some details are still being shared and uncovered. Please contact us if you notice any information that should be changed or added. Thanks!