Car Crash Occurs on Highway 127 North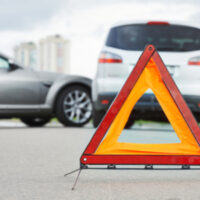 Cumberland County, TN (January 28, 2021) A single vehicle accident occurred on Highway 127 North on January 28th close to the 14,000 block. The crash involved a vehicle that exited the road and struck a telephone pole. Motorists are advised to exercise caution while passing through the area.
The Insurance Institute for Highway Safety reports that in 2018, there were 7,422 deaths due to the vehicles that left the road and struck stationary objects. Tragically, the number of individuals who are killed in stationary object accidents has remained fairly consistent since 1979 when 10,550 people were killed as a result of stationary object crashes. Utility poles as well as trees and traffic barriers are the most commonly struck objects. Several factors are particularly common in many stationary object accidents. For one, alcohol is often involved. Many of these accidents also occur at night. Many collisions also involve secondary impacts in which a driver first collides with another vehicle or a tree. One of the best things that drivers can do is to make sure to keep their hands on the wheel in 9 and 3 o'clock positions. This way the driver will have the maximum amount of control possible over their vehicle. It's also a good idea if you feel uncomfortable about driving at night to avoid doing so or to limit how much night driving you do.
Speak with a Compassionate Tennessee Car Crash Lawyer Today
If you or a loved one is injured or impacted by a Tennessee car accident, you should not hesitate to speak with an experienced attorney. Contact Fox, Farley, Willis & Burnette today to schedule a free case evaluation.
Note: This post was written based on available resources, news stories, and online reports about this incident. As is often the case with fast breaking news, there is always the risk that some details are still being shared and uncovered. Please contact us if you notice any information that should be changed or added. Thanks!