Car Crash Occurs on Dunbar Road in Cumberland County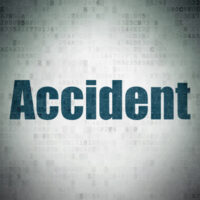 Cumberland County, TN (March 29, 2021) First responders in Cumberland County responded to a single vehicle crash on the 1,500 block of Dunbar Road in Lake Tansi road on March 29th. Law enforcement states that the driver of a Ford Focus was traveling close to Ackia Drive when the vehicle left the road, entered a ditch, and collided with a fence line. As a result of the accident, the driver was injured in the crash.
The National Highway Traffic Safety Administration divides single-vehicle crashes into run-off-road crashes and on-road crashes in which the vehicle remains on the road after the accident. Even though a single vehicle might be found in the aftermath of a crash, there still is often someone to blame for causing the crash. Some common examples of car accidents in which the person involved in the crash might be able to pursue compensation include flying objects that cause a driver to go off road, poor road conditions or design, brake or steering failure as well as vehicle defects, and other drivers who run off and flee the scene before they can be located.
Let a Compassionate Tennessee Accident Attorney Fight for You
When Tennessee car crashes, victims are often left confused about what they can do to pursue compensation and hold the party who caused the crash accountable. Do not hesitate to contact Fox, Farley, Willis & Burnette today to schedule a free case evaluation. We understand the challenges commonly faced by car crash victims and remain committed to fighting for the results they deserve.
Note: This post was written based on available resources, news stories, and online reports about this incident. As is often the case with fast breaking news, there is always the risk that some details are still being shared and uncovered. Please contact us if you notice any information that should be changed or added. Thanks!