Car Crash Occurs in Crab Orchard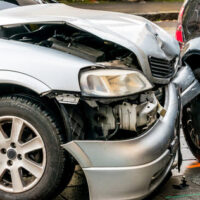 Cumberland County, TN (September 18, 2020) A car crash occurred on the afternoon of September 18th on Highway 70 East next to the Dollar General in Crab Orchard. As a result of the collision, motorists traveling through the area were advised to exercise caution. Additional details about the crash including whether anyone was injured or killed and the cause of the damage are still pending.
The Tennessee Department of Safety and Homeland Security has found that in 2020, Fridays are the day of the week in Cumberland County that see the most accidents. So far, there have been 102 accidents on Fridays this year in Cumberland County. The day of the week when the lowest number of car accidents have occurred in 2020 in Cumberland County are Sundays. An analysis of Cumberland County crashes in 2007 reveals that Fridays saw the most car crashes, while Sundays saw the least.
How to Stay Safe While Driving on Tennessee Highways
Whether it's a Friday or Sunday, there are some helpful strategies that drivers should follow to avoid ending up in accidents on Tennessee's highways. While drivers should remember the often cited tips like avoid distractions while driving, never drive while drunk, and always wear your seatbelt, there are some other safety precautions that drivers should also follow. One great tip to stay safe is to always adjust your seat position for proper posture before driving. Another great strategy is to tap on your brakes three times when stopping to indicate to surrounding drivers about your intentions.
Speak with a Knowledgeable Tennessee Car Crash Lawyer
When car accidents occur in Tennessee, victims often are left uncertain about what to do next or how to respond. One of the best steps that you should take immediately after a car accident is to speak with an experienced attorney who will remain committed to fighting for the results you deserve. Contact Fox, Farley, Willis & Burnette today to schedule a free case evaluation.
Note: This post was written based on available resources, news stories, and online reports about this incident. As is often the case with fast breaking news, there is always the risk that some details are still being shared and uncovered. Please contact us if you notice any information that should be changed or added. Thanks!