Car Crash Occurs at Intersection in Crossville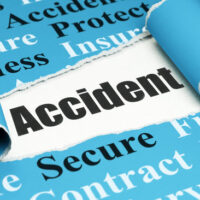 Crossville, TN (December 1, 2020) An accident occurred on December 1st at the intersection of Miller Bypass and Livingston Road. Motorists who pass through the area are urged to remain cautious. A more detailed accident report is pending which will likely answer several important questions including how many vehicles were involved, what caused the crash, and the extent of injuries that were incurred in the accident.
Crossville's Cumberland County saw 1,465 car crashes in 2010 including 995 accidents involving property damage only, 461 accidents involving injuries, and 9 accidents involving fatalities. By the end of September 2020, Cumberland County was on track to surpass these numbers in 2020. As of September 30, 2020, Cumberland County had seen 887 car crashes, which includes 647 accidents involving property damage only, 222 crashes involving injuries, and 18 accidents involving fatalities.
Drivers are familiar with many safety strategies that can minimize the seriousness of accidents like always wear a seatbelt, never combine alcohol or drugs with driving, and never drive while distracted. Some of the lesser known strategies that drivers should also follow is to avoid having drivers in your blind spot and always leaving sufficient space between your vehicle and others on the road in case someone needs to stop suddenly.
Contact a Tennessee Accident Attorney                 
Many car crash victims report feeling uncertain and confused about how to proceed after Tennessee car accidents occur. One of the best steps that you can take after an accident is to obtain the assistance of a compassionate personal injury attorney who will often immediately begin gathering evidence about how your crash occurred. The lawyer can then help you create a strong legal case to make sure you have the greatest chance possible of obtaining the compensation you deserve.
Note: This post was written based on available resources, news stories, and online reports about this incident. As is often the case with fast breaking news, there is always the risk that some details are still being shared and uncovered. Please contact us if you notice any information that should be changed or added. Thanks!