Car Collision Occurs at Crossville Gas Station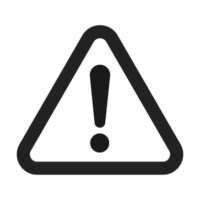 Crossville, TN (April 9, 2021) Crossville law enforcement responded to the Circle K gas station on Highway 127 North on April 9th following a vehicle crash. The report provided by law enforcement  stated that the driver of a Ford Ranger backed out of a parking lot, stopped for a few moments then accelerated and collided with a vehicle that was stopped at a gas pump. The Ford driver knew the operator of the other vehicle. The Ford's driver was charged with two counts of aggravated assault.
Over 38,000 people die each year in the United States due to car crashes, while an additional 4.4 million are injured enough to need medical attention. If a vehicle is headed straight toward your car, you should do everything possible to get the driver's attention like honking the horn. Sometimes, however, opposing drivers end up in car crashes intentionally. To avoid such a crash, you should do everything possible to remain alert and observant of the surrounding world.
Let a Skilled Tennessee Accident Fight for You                 
If someone else caused your crash, you should not hesitate to speak with a personal injury lawyer. As an accident victim, you have several options to pursue the compensation you deserve. A knowledgeable personal injury lawyer can discuss the details of your case and help you determine which of these methods is best for you. As a result, you should not hesitate to get started. Contact Fox, Farley, Willis & Burnette today to schedule a free case evaluation.
Note: This post was written based on available resources, news stories, and online reports about this incident. As is often the case with fast breaking news, there is always the risk that some details are still being shared and uncovered. Please contact us if you notice any information that should be changed or added. Thanks!