Can You Sue If A Defective Product Has Been Recalled?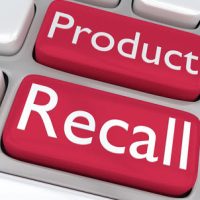 We hear about product recalls all the time in the news. But not every recall means that a product is dangerous, or that it has injured someone. So if a recall is issued, does that mean you can file a lawsuit?
No Recall Needed
If you are injured by a defective product, you should talk to an attorney immediately, as you may be able to file a lawsuit—a product doesn't have to be recalled for you to file a lawsuit, and in fact, in many cases, products have not been recalled when a lawsuit against their defective product is first filed.
Notification Matters
Manufacturers of dangerous products have to notify the government when they find that their products injure consumers, or may violate federal laws. The government actually has a whole handbook on how manufacturers should issue recalls.
To see if you can sue when a product has been recalled, it helps to look at when the product was recalled by the company.
You generally have a better case if you were injured before a product recall was issued. This is especially true if you were directly notified of the recall—for example, you often will get notifications by mail or email, when your car or a car part is being recalled, assuming you are the original purchaser of the car from the dealership.
Suing After a Product Is Recalled
After a recall, it becomes much harder to file a lawsuit, although it is still possible. That's because in many cases, you don't get notified of the recall.
For example, like your car in the example above, when you register a product, the manufacturer will (or should) reach out to customers and tell them that a product they bought or are using is being recalled.
But many products we buy are never registered.
Toys, food products, medicines, and a host of other products are just purchased—the manufacturer or retailer is not keeping track of who buys what. In these cases, the manufacturer must advise consumers of the recall, and tell them not to use the product (in the case of a retailer, they will often just pull the product from shelves).
But many companies don't publicize these recalls—or they do so way too late. Many will try to avoid lawsuits, or the public relations headaches, or the lost profits that come from products taken off the shelf. So, they do a half-hearted job of informing anybody of the recall.
There, even though you may have been injured after the recall, you still may have a right to sue, if you were injured by the product.
Injury vs. Non-Injury Class Actions
Note that not every recall of a product leads to injury; in some cases, class action lawsuits will form for consumers that lost money, or lost value on something they bought because it was defective. But when the defect causes injury, the victims can sue individually, or may join as a class action to get compensation for their injuries.
Call the Clinton personal injury lawyers at Fox Farley Willis & Burnette, PLLC, today for help if you were injured by a defective product.
Sources:
cpsc.gov/s3fs-public/pdfs/blk_pdf_8002.pdf
recalls.gov/
usa.gov/recalls