Can I Seek Punitive Damages in a Product Liability Case?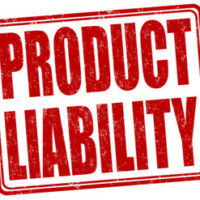 Product liability refers to consumer injuries caused by dangerous or defective products. A manufacturer or seller may be liable under Tennessee law for a defect in the design or manufacture of a product, or in failing to properly warn consumers about such defects. If successful, an injured consumer may recover monetary damages to compensate them for their losses, including medical bills, lost wages, and pain and suffering.
Compensatory vs. Punitive Damages
But what about punitive damages? Unlike compensatory damages designed to "make the victim whole," punitive damages are meant to punish irresponsible product manufacturers and serve as a deterrent to other companies that might engage in similar misconduct. Due to the severe nature of such sanctions, punitive damages may only be awarded in certain cases.
Specifically, Tennessee law allows punitive damages where there is "clear and convincing evidence" that the defendant "acted intentionally, fraudulently, maliciously, or recklessly." In other words, a court will not order punitive damages where the defendant made an honest mistake or was even negligent in the ordinary sense. There must be some evidence of intentional misconduct to justify punitive damages.
Manufacturers Find Safe Harbor in Federal Safety Rules
In Tennessee product liability cases, a manufacturer can avoid punitive damages altogether if it can prove the defective product "was in compliance with" federal safety regulations at the time the product left its control.
What does this mean in practice? A recent decision from an ongoing case before a Tennessee federal court offers a useful illustration. The subject of this case is an allegedly defective tire.
In the underlying lawsuit, the plaintiff claims he got into a truck accident after the tread separated on one of the tires, causing him to lose control of the vehicle. The plaintiff accuses the defendant, the tire's manufacturer, of failing to properly design and construct the tire. The defendant has denied the allegations.
Among the pretrial issues for the judge to sort out was the plaintiff's claim for punitive damages. The defendant argued such damages were barred under Tennessee law since its tires met applicable federal safety regulations when they left the factory. To that end, the defendant produced two witnesses–an expert and one of its employees–who confirmed the tires complied with the Federal Motor Vehicle Safety Standards, which "establishes performance and marking requirements for tires."
The plaintiff did not present any evidence to rebut the defendant's experts. Instead, he argued the regulation itself was "outdated and inadequate to protect consumers" from harm. But the judge rejected that argument and granted the defendant's motion barring punitive damages. The judge noted Tennessee law is clear on this issue: A manufacturer "shall" not be liable for punitive damages if it complies with federal safety rules, no matter how inadequate or out of date they may be.
Contact a Knoxville Product Liability Attorney Today
Product liability cases are often the most difficult to win because they involve a great deal of technical and legal detail. Our Tennessee product liability attorneys have the experience to pursue your case against a manufacturer or any other party responsible for selling you a defective product. Contact Fox, Farley, Willis & Burnette, Attorneys at Law, today if you would like to schedule a consultation.
Source:
scholar.google.com/scholar_case?case=12062387746102560189