Camp Lejeune Victims Ask To Have Their Deposition Taken Early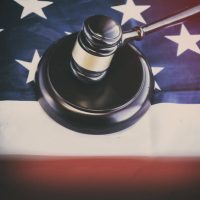 Lawsuits have an order to them, like so many other things in life. For example, you need to do discovery (that is, get information and evidence from the other side), before you have your trial. You need to file your lawsuit, before you have a trial. And you need to file your lawsuit before you can start to gather evidence.
Limited Time
This last part is creating a grim problem for many Camp Lejeune victims and their families. That's because so many of these Camp Lejeune veterans and former employees are on borrowed time. Because of the contamination and toxins in Camp Lejeune water, which are known to cause often fatal diseases, many of these victims may not have long to live.
If Camp Lejeune victims die before a lawsuit is filed, there is a chance their testimony may never be preserved in a deposition. If there is no deposition, and the victim passes away, the family or estate of the victim would stand to recover nothing, as it could be very hard to prove a case, when the victim has not had the chance to tell his or her story under oath, in a deposition.
Petition Asks for Early Deposition
That's why a petition has been filed, which asks the court to allow many victims who may have limited time, to have their depositions taken now, even before the lawsuits are actually filed.
Why not file the lawsuit right now, and thus, speed up when the deposition can be taken? Because under the new law, which allows servicepeople and employees and contractors who were at the Camp from 1953-1987 to file lawsuits, there is a waiting period before lawsuits can be filed.
Victims must make a claim with the government and then allow the government time (six months)  to review the claim. If and when the government denies the claim, the lawsuit can be filed. But that waiting period is proving to be deadly, as many victims fear they may not survive past that waiting period.
The petition is filed by two individuals who contracted life threatening cancer due to exposure to contaminated Camp Lejeune water. One was told in March of last year that he only had six months to live.
It Can Be Done
It is unusual to allow a deposition to happen, before a lawsuit is actually filed, as a deposition is part of a lawsuit.
But there is a procedure for that to be permitted. It is up to the court whether or not to permit the depositions to be taken. The victims, understandably, have told the court that they feel their claims have merit, and that their claims could be extinguished or impossible to pursue should they pass away before their testimony can be preserved, under oath, in a deposition.
Call the Tennessee Camp Lejeune Justice Act lawyers at Fox Farley Willis & Burnette, PLLC, today to understand whether you can file a claim for illness, injury or disease, caused by time at Camp Lejeune.
Sources:
aboutlawsuits.com/camp-lejeune-claimant-testimony-petition/
law.cornell.edu/rules/frcp/rule_30