Brutal Street Fight Results in Injuries and Arrests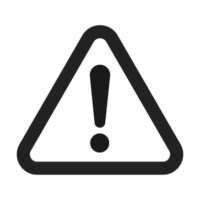 Bradley County, TN (February 24, 2021) The Bradley County Sheriff's Office reports that four adults as well as two juveniles were arrested on February 24th following a brutal street fight. Video footage reveals the suspects repeatedly kicking and punching a young man while he remains on the ground. Law enforcement state that a rioting charge was subsequently made against an 18-year-old, a 19-year-old, and a 20-year-old. A minor and the 20-year-old both face attempted second-degree murder charges. The victim incurred several injuries in the attack, but is fortunately expected to recover. Law enforcement states that victims and the attackers knew one another in some way. What caused the fight is still uncertain.
People end up in fights for various reasons including power issues as well as lack of sleep, self-esteem issues, and poor conflict resolution skills. Regardless of the reason why a person ends up the victim of an attack, the aftermath of these attacks often leave victims facing significant injuries that result in substantial medical bills.
Speak with a Compassionate Attack Victim Attorney
If you or a loved one has been injured or killed in a fight, you should not hesitate to obtain the assistance of a skilled personal injury who will remain committed to fighting for the compensation you deserve. Fights often leave victims with substantial traumatic injuries including brain trauma, spinal cord damages, and other life-changing injuries. An attorney at Fox, Farley, Willis & Burnette can review the facts of your case and help you create a strong legal strategy to make sure you obtain the results you deserve.
Note: This post was written based on available resources, news stories, and online reports about this incident. As is often the case with fast breaking news, there is always the risk that some details are still being shared and uncovered. Please contact us if you notice any information that should be changed or added. Thanks!